Working at Maril
We are always looking for professionals, view our vacancies here
Building the most beautiful sloops in the Netherlands
Aquatec Industries B.V. is the manufacturer of the well-known sloop brands Antaris, Maril and Makma. With an enthusiastic and competent team, we build various models of luxury sloops and cabin boats from 5 to 11 metres. All our ships are finished from beginning to end at our own shipyard in Woudsend. We are always looking for motivated colleagues; are we looking for you?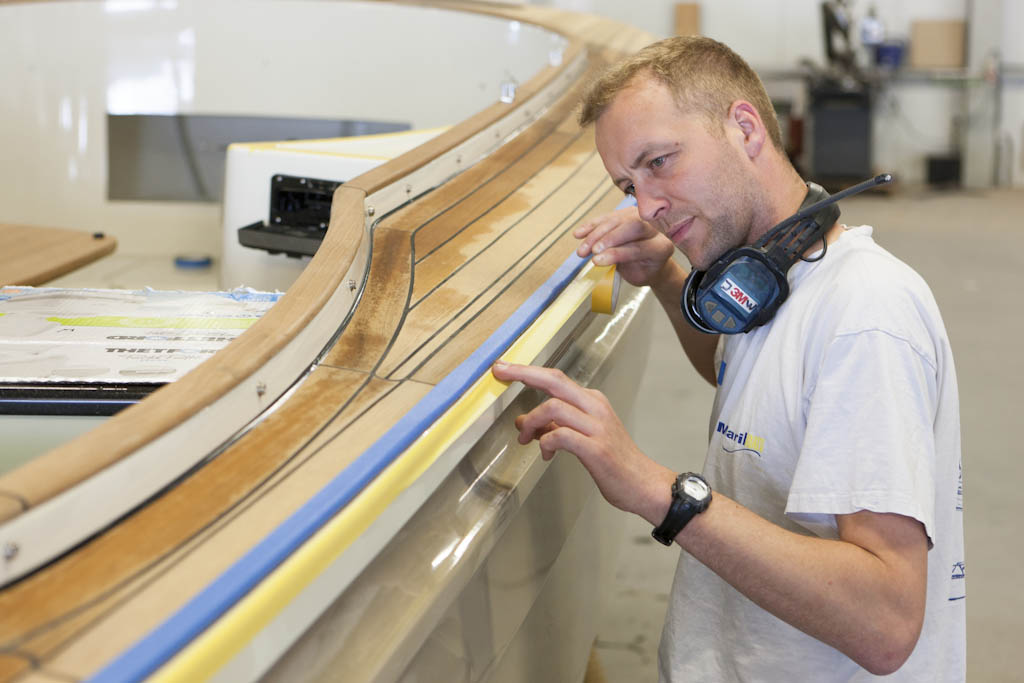 Working at Maril means:
Building the most beautiful sloops in the Netherlands
Diverse and varied work
Working with enthusiastic colleagues with a passion for water sports
40-hour working week (part-time also possible)
Opportunities to progress to other positions
Working with excellent terms of employment in accordance with the HISWA-RECRON collective labour agreement
View our vacancies
Do you want to be part of our enthusiastic team? Send your cover letter with CV to administratie@aquatec.frl. Check out our current vacancies below: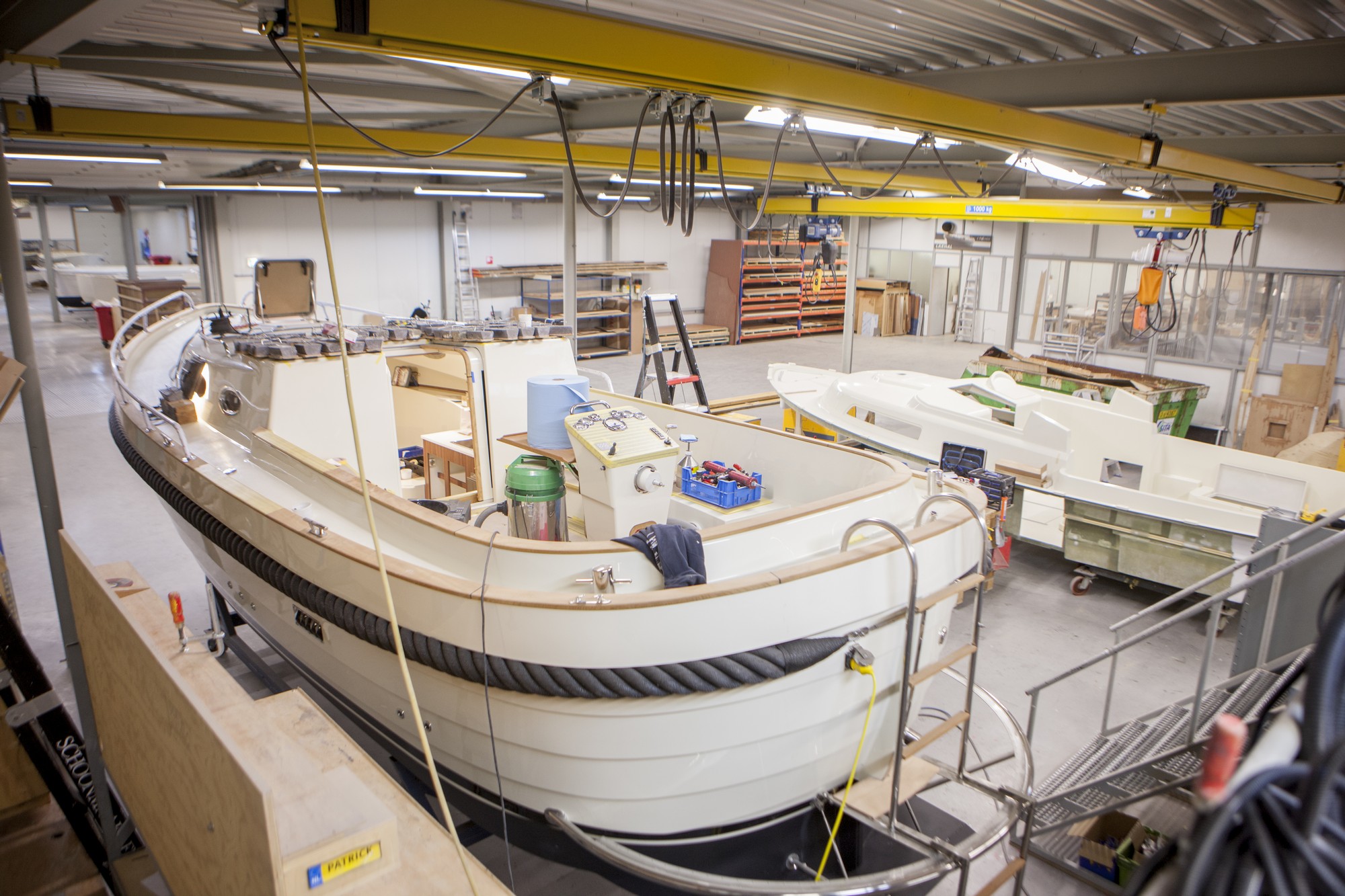 "The tasks are very diverse"
"The tasks are very diverse"
"Finishing is a fun and pleasant department to work in. After installation and technical completion, the sloop comes to our department. The boats sometimes come in dirty; building the sloops leaves its marks. The work is very varied: cleaning, applying waterline and stickers, assembling cushions and covers and carrying out repairs. You work independently, but when there is a matter of urgency we all get into a boat together to get it finished on time. The best thing about this work is that the boat enters the department very differently from how it leaves it. Together we make it a look the part!"
Team finishing department
---
"I make sure the boat is made technically ready"
"My name is Sijtze and I work in technical completion. After my colleagues have done the fitting of the hull and deck, the sloop comes to me. I make sure it is made technically ready including kit work and the like. Then, together with a colleague, I launch the boat and we test whether everything works during a short test run. After that, the boat is ready for finishing. What I enjoy most about the work is the variety and the contact with colleagues. I have now been working at Aquatec for more than six years and still enjoy it!"
Sijtze, technical completion department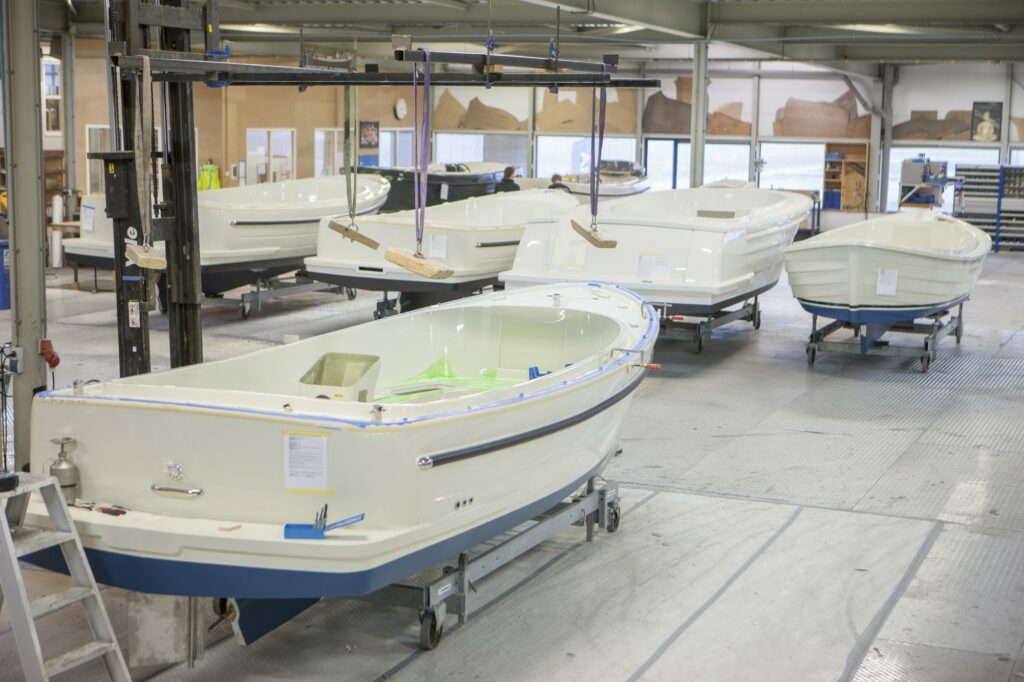 ---
"A nice workplace with a team that I learn a lot from"
"After a few weeks at the sloop deck assembly department, I ended up at the cabin boats. This is another nice workplace where I work in a team that I learn a lot from. Here I have very diverse work; deck assembly, caulking, hull fitting, finishing, etc. During busy periods, I occasionally lend a hand in the finishing department, which is also great fun!
What I like best about my job is that no two days are the same. The diversity of jobs is what I like most. I am eager to learn and try to learn something every day. I've been working at Aquatec Industries since April '23, but it doesn't feel like that. I love being here and have already jokingly said, "Until retirement!" (another 10-plus years!)."
Hendrikus, cabin boats department